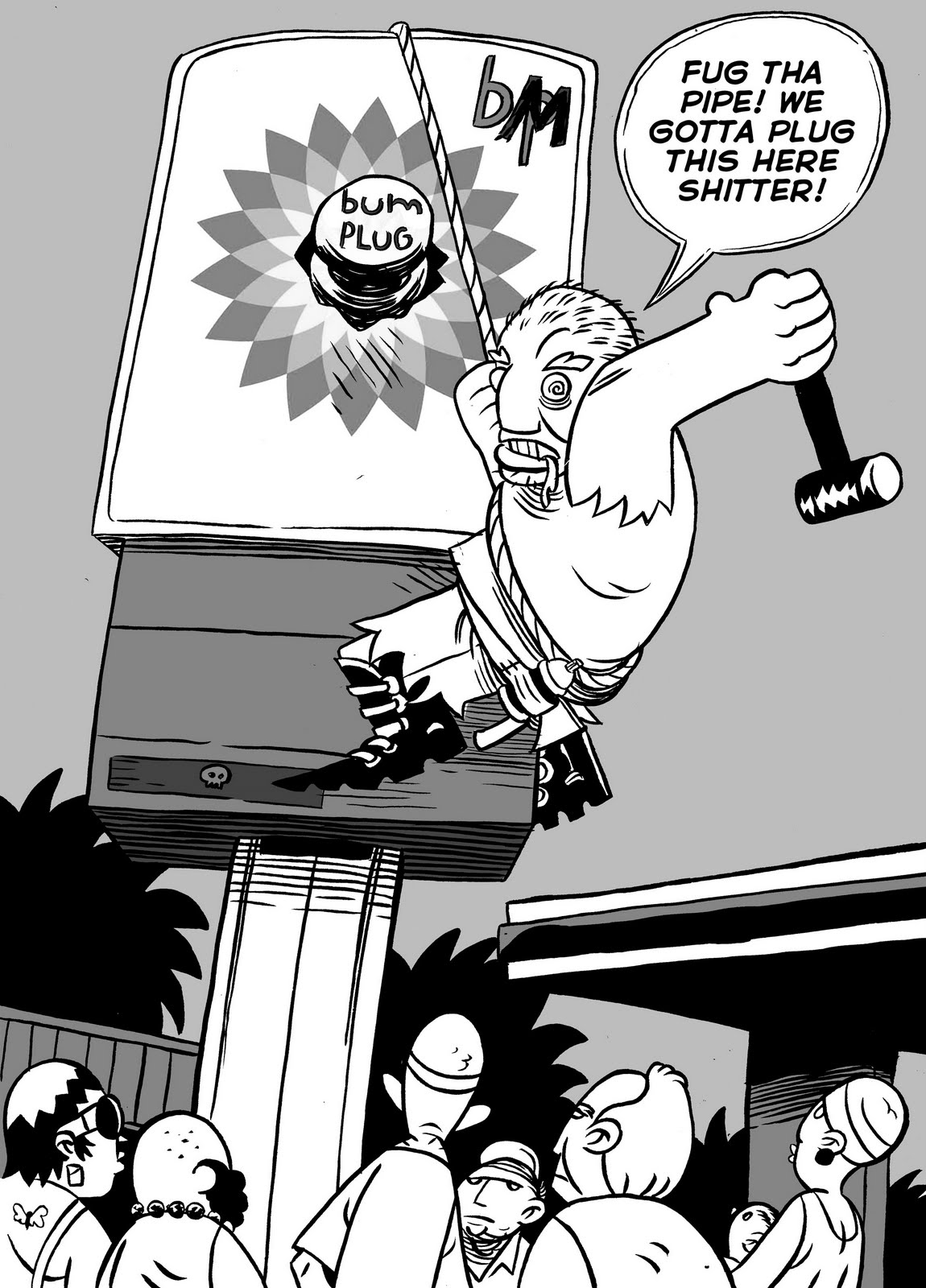 Scraps of flesh torn from the breast of Mother Louisianne, the Raging Pelican is written and illustrated by Gulf Coast residents.
None of us get paid for this (although we accept donations to cover printing & mail costs), and our only objectives are
- to try and put the BP  "oil spill" in its proper context, geographically economically politically and socially
and
- to tell the truth

Print edition done LOCALLY and EXCELLENTLY in beautiful Belle Chasse, La. by the awesome team at PRINT-ALL!